The US shale oil production takes much of the blame for current low oil price. And production will only increase next year.
The economy of most projects in the giant shale oil project Eagle Ford is in fact good, according to the Houston based research analyst Cody Rice in Wood Mackenzie.
– "There's a very robust economy for projects in the Eagle Ford area. On average the breakeven price is at 49 dollars a barrel. Production has grown extremely fast. One billion barrels places Eagle Ford in world class," he says to Teknisk Ukeblad.
See Also: These are the oil workers' favorite platforms
Much concern
Since June, oil prices have dropped more than a third and sent shock waves through oil companies and supply industry.
The price fall resulted in massive cost cuts, resignations and started a debate on what Norway will fall back on "after the oil".  
The price fall is mainly due to overproduction and lower demand for oil. One of the main factors is thereby the US shale oil revolution.
In the last five years, this resource alone has ensured a 50 % increase of the country's oil production, placing the US in the leading ranks globally when it comes to daily production.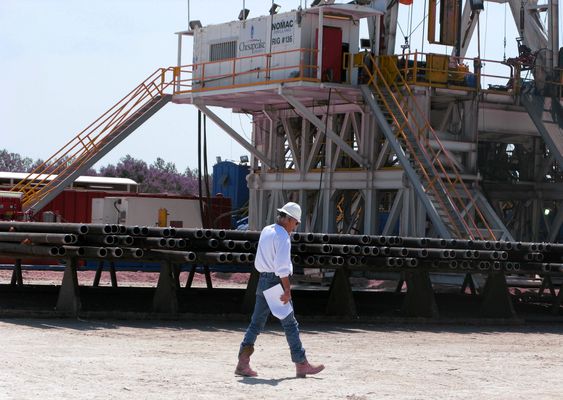 One billion barrels
Mainly it is the two giant areas Bakken and Eagle Fjord that stand for production.
A few days ago the message that Eagle Fjord production reached one billion barrels of oil and condensates, after seven years in operation.
70 percent of this has been produced over the last two years.
To compare with something known to Norwegians we will look at the Johan Sverdrup field, the next great cash cow on the Norwegian shelf.
The field that will produce for about 50 years after production start in 2019, and contains between 1.8 and 2.9 billion barrels of oil equivalents.
A real elephant
The analysts agency Wood Mackenzie points to several things that make Eagle Ford important.
The area is now responsible for 16 percent of US oil production.
155.000 people work here.
More than 10.000 wells have been drilled in the area.
Production has on average ensured four years of gasoline consumption for every single driver in Texas.
The total length of pipelines used in the area is enough to circle the globe 1.25 times.
No need for high oil prices
The curiosity is that in the beginning of the shale oil adventure it was expected to be too expensive and difficult to make money on it due to the demanding and expensive production methods.
Now however, the reality is another, and more fields need an oil price of less than 50 dollars a barrel to profit.
Therefore it's likely that many companies that produce shale oil in the US today wasn't exactly scared when the oil cartel OPEC a few weeks back decided not to cut their oil production.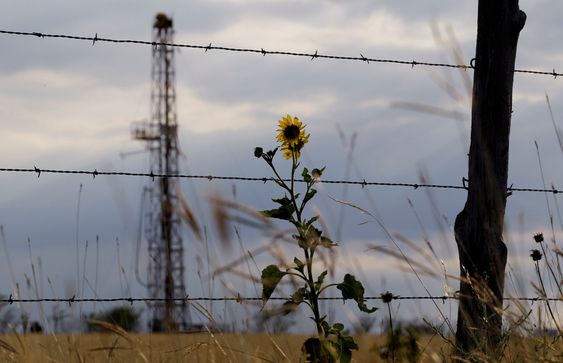 Very profitable
Analyst Rice in Wood Mackenzie believe many companies will take advantage of the good conditions of Eagle Ford.
– "You can expect the activity level to continue even if the oil prices are low. Almost regardless of the prices, the companies will shovel capital towards the areas of profit. There are more places that have even lower breakeven prices, and many companies will develop this quite aggressively," he says to Teknisk Ukeblad. 
Rapid development
And aggressive it will be: The analysts agency thinks that Eagle Ford alone will produce 2.8 million barrels of oil equivalents every day next year.
To make this happen the agency thinks record sized sums will be spent on developing the area next year, on wells and infrastructure amongst other things.
Here's the list of the US shale oil areas imagined to receive the greatest investments in 2015:
Eagle Ford: 30.8 billion dollars (220 billion kroner)
Bakken: 16.7 billion dollars (119 billion kroner)
Wolfcamp/Cline: 16.3 billion dollars (116 billion kroner)
Marcellus: 11.7 billion dollars (83 billion kroner)
Scoop Woodford: 6.1 billion dollars (43 billion kroner)
Niobrara: 6.1 billion dollars (43 billion kroner)
Utica: 5.4 billion dollars (38.6 billion kroner)
Bone Spring: 5.3 billion dollars (37.9 billion kroner)
Haynesville: 2.2 billion dollars (15.75 billion kroner)
Other land based projects: 38.7 billion dollars (277 billion kroner)
Total investment numbers for 2015 are thereby 993.25 billion Norwegian kroner.