Despite significant cost challenges in the oil industry, it is still enough for champagne and canapés for the very wealthiest leaders.
One of them lives in the world's most expensive house, while another has the world's largest collection of Fabergé eggs.
The website Oil and Gas IQ recently published a list indicating the richest in the industry. One Norwegian has crept into the top ten.
Here is the complete list according to the exchange rate at the time of publishing (converted from U.S dollar to Norwegian Kroner):
1. Mukesh Ambani (57), 150 billion.
India's richest man is chairman and chief of Reliance Industries in India. He lives with his wife and their three children in Antilia, a 27 storey house in Mumbai valued at six billion. It is said to be the world's most expensive house.
Ambani is a vegetarian and animal lover and has therefore refused one of the companies to sell its non-vegetarian products. He also owns a cricket team named the Mumbai Indians.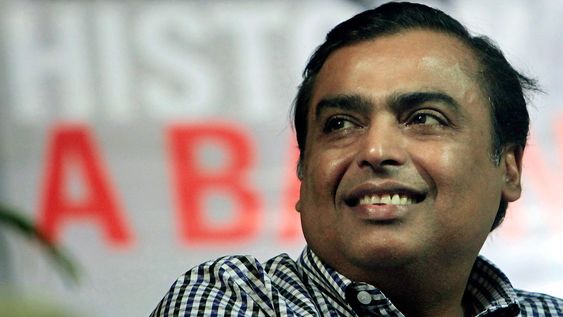 2. Leonard Blavatnik (56), 123 billion.
He built up Renova Investments along with Viktor Vekselberg, who is fifth on this list. This was later merged with Mikhail Fridman's (fourth place on the list) Alfa Group to form AAR.
The three later sold their stake in the company in Russian oil giant TNK-BP to Rosneft, which added 42 billion dollars to his pocket.
Blavatnik has a greater stake in the chemicals giant Lyondellbasell, and is also known as a major investor in digital media services. He has interests in Deezer, Spotify and Beats Music, among other things, and in 2011, he bought Warner Music for 20 billion dollars.
Blavatnik is married, has four children and lives in London. He is originally from the Ukraine but is now an American citizen.
3. Gina Rinehart (60), 108 billion.
She is one of Australia's richest people. After a lengthy 14 year bitter lawsuit against her stepmother in 1992, Rinehart inherited the fortune of her father Lang Hancock, who ran a mining company.
She has used the money to invest in media companies Ten Network Holdings and Fairfax Media and is now running a 44 billion development of the world's largest iron ore mines.
Her company Hancock Prospecting is also moving into oil and gas.
Rinehart lives on the west coast of Australia in sunny Perth with her four children. She is said to be the first person that is worth over 600 billion, writes Oil and Gas IQ.
4. Mikhail Fridman (50) 107 billion.   
The collaboration with other men on this list put 31 billion in Fridman's pocket when the company TNK-BP was sold to Rosneft.
He is the chairman of the board of TNK-BP and Alfa Group as well as a board member of the world's sixth largest mobile phone operator, Vimpelcom.
He is Russian living in Moscow and has four children.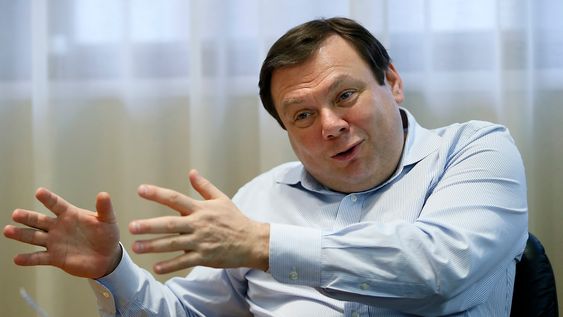 5. Viktor Vekselberg (57), 106 billion.
Vekselberg owns Russian Renova Group, the company he built up along with other men on this list including Leonard Blavatnik. In the aforementioned deal with Rosneft, he earned 42 billion.
His career started in the Siberian-Urals Aluminium Company (SUAL), which was later merged into the world's largest aluminum company, Rusal.
Vekselberg bought nine Fabergé eggs in 2004 from Forbesfamilien for over 600 million. He has 15 of these eggs, making his collection to the world's largest.  
Vekselberg is a Russian living in Moscow with his wife and two children.
6. Harold Hamm (68), 106 billion
American Harold Hamm, who was the youngest in a family of 13 born in Oklahoma, started his career at a gas station in 1966.
He later became the CEO of Continental and is one of the pioneers in the Bakken shale oil project in Montana and North Dakota.
It now produces 150,000 barrels each day. Hamm has five children and divorced twice.
7. Mohammed Al Amoudi (67), 93 billion
Al Amoudi began his career with real estate projects in Saudi Arabia, but later began investing in oil refineries in Sweden, Ethiopia and Morocco. He is also involved in energy production off the coast of West Africa.
He owns the two companies Corral Petroleum Holdings and Midroc and has a 70% stake in National Oil Ethiopia. Together, these companies employ 40,000 people.
He is the largest foreign investor in Sweden and Ethiopia, and also has interests in companies involved in everything from cement manufacturing, agriculture, hotels, hospital and finance. He also exports coffee beans to Starbucks and tea leaves to Lipton.
He is married, lives in both Saudi Arabia and London and has, hold on tight, eight children.
8. Leonid Mikhelson (58), 86 billion.
Russian Mikhelson is the largest shareholder of natural gas producer Novatek and also has interests in chemicals company Sibur.
He loves sports and is the main sponsor of the Russian Football Federation. He is also trying to establish a partnership with the NBA to make basketball more popular in his homeland.  
He is married, has one child and lives in Moscow.
9. John Fredriksen (69), 85 billion
In ninth place we find the only Norwegian on the list. Although Norwegian by birth, he has a Cypriot passport and lives in London.
He is the world's largest tanker owner with his Frontline, which has 70 ships in its fleet. Among other things, he shipped oil during the Iraq and Iran wars of his time.
Drill company Seadrill alone provides him a dividend of 2.4 billion a year. He also has interests in Marine Harvest, Golden Ocean Group and Deep Sea Supply.
Fredriksen is a widower and has two daughters who are expected to continue his legacy.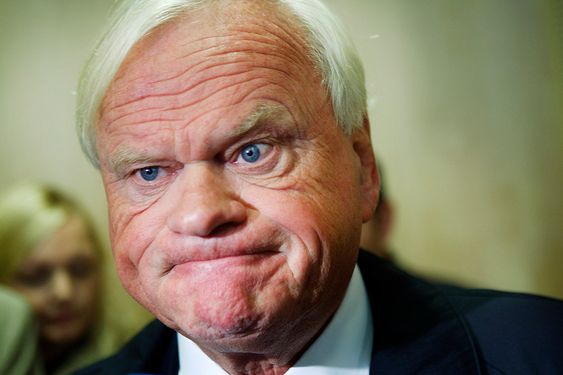 10. Gennady Timchenko (61), 85 billion
Finnish-Russian Gennady Timchenko is the last man on the top ten list. He owns the investment group Volga Group and has interests in companies engaged in gas, transportation and construction. He sold his stake out of Gunvor Group, which is one of the world's largest energy trading companies.
He is a keen sportsman who has supported the players in the Davis Cup, and sponsored everything from yacht competitions to hockey clubs and chess championships.
Timchenko has three children and lives in Geneva, Switzerland with his wife.